Smart HVAC solutions
Whether you are an owner-operator or managing a fleet of trucks, keeping the cab comfortable is critical to driver satisfaction. Road Choice offers a comprehensive line of top moving all-makes HVAC parts, including best-selling compressors, condensers, and receiver driers. By offering best-sellers of all major OEMs you can rely on Road Choice to support all your HVAC needs with the right parts, at the right price. You can shop confidently knowing that we have the all-makes HVAC parts you need to keep your truck running at its best!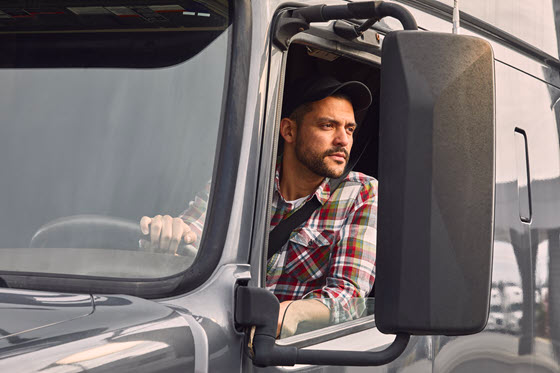 Road Choice HVAC offers comprehensive HVAC coverage for Class 6-8 trucks, including more than 5,000 part numbers built to support all makes and models. By offering true OEM grade products as well as aftermarket options, Road Choice delivers the HVAC solution you need to drive your business. All parts are backed by a 12-month warranty and a team of dedicated parts professionals.
[*space*]
HVAC for Mixed Fleets
If you are sourcing your HVAC needs from multiple suppliers, let Road Choice take out the heavy lifting with a single source solution that delivers one convenient, competitive answer to your business needs. Our offering includes the widest range of OE and aftermarket HVAC parts available for all major truck OEMs which means regardless of what you run in your fleet, Road Choice has you covered.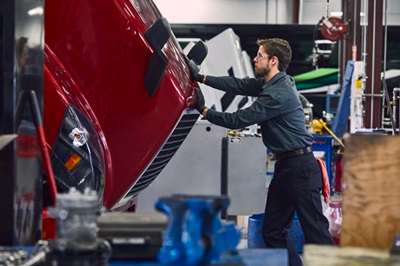 Road Choice HVAC for the Bottom Line
Through our extensive understanding of the HVAC market, Road Choice brings you the OEM parts you need at the most competitive price. No matter the make or model, our offering will allow you to obtain quality HVAC parts at the best price and invest those savings back into your business.
[*space*]
Road Choice Retailers have the opportunity to dive deeper into the program with Road Choice Connect. Usernames and passwords can be found on the Road Choice HVAC VOI on the Trucks Dealer Portal.
Watch and learn
Regular maintenance of a truck's engine and tires is a simple way to boost fuel economy. Properly maintaining and using a vehicle's HVAC system also can have a positive effect on fuel consumption. Each time a driver turns on the A/C or heat, the load on the vehicle's engine increases, which causes it to use more fuel. Worn or damaged components such as the condenser, compressor or A/C hoses can keep an HVAC system – and the engine – from operating at maximum effectiveness. Learn more about these parts in our Road Choice TV Series.

DEDICATED TO YOU
Supported by a network of 600 retail locations nationwide.
Easily order parts online through the SELECT Part Store or PartsASIST, 24/7, 365.
Parts can be delivered either directly to your doorstep or available for pickup at your local parts counter.
Find Road Choice parts at more than 600 retailers across the United States and Canada.
WHERE TO BUY