BRAKE SAFETY WEEK IS RIGHT AROUND THE CORNER, BUT YOU STILL HAVE TIME TO PREPARE.
The Commercial Vehicle Safety Alliance has scheduled their annual Brake Safety Week for September 15-21, 2019. Developed as a part of the CVSA's Operation Airbrake, Brake Safety Week helps reduce the number of crashes caused by faulty or unmaintained brake systems, promote safety for everyone on the road and encourage owner-operators to perform regular vehicle maintenance.
[*space*]
Throughout the week, motor carrier safety officials will conduct roadside Level 1 North American Standard Inspections. Any commercial vehicle can be stopped for inspection during Brake Safety Week. If you are found to have critical brake violations or other critical inspection item violations, your vehicle will be restricted from travelling until the violations are corrected.
The best way to prepare for Brake Safety Week and decrease your chances of being sidelined with a critical violation is to have your service team perform a full inspection and make any necessary repairs and maintenance replacements using quality all-makes Road Choice parts.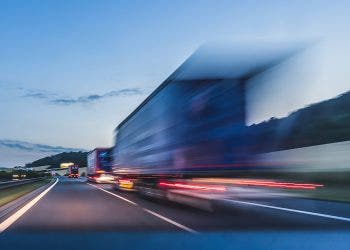 If you aren't able to schedule an inspection before Brake Safety Week starts, you can perform your own visual inspection to identify potential problems. Here's what to look for:
Outside the Vehicle
Walk around the vehicle and identify any parts that need to be repaired or replaced.
Check your hazard signals and turn signals.
Make sure all lights, lenses, and headlights are intact and working properly.
Check the air pressure in your tires. Look for tread loss and damage to the tires and wheels.
Verify that your water pump, radiator, air compressor pump and power steering pump are intact and secure.
Make sure your truck's brake pads and drums aren't cracked, damaged, or loose, and check your emergency valves.
In the Cab
Test your brakes. Making sure to push your brake knobs in first, do a static brake check, applied pressure test and a low pressure warning signal test.
Check the windshield, defroster and wipers. Check all the mirrors.
Make sure your gauges are working properly.
Rev the engine to make sure it's running smoothly.
Test your horns.
IMPORTANT: Have your paperwork organized and easy to access.
If you find any issues during your visual inspection, schedule time for a full inspection and maintenance as soon as possible. And, if you need to replace parts or components, Road Choice has you covered!
Routine brake system inspections and component replacements are vital to the safe operation of commercial motor vehicles. If you're due for maintenance or a replacement, Road Choice lets you invest in OEM-quality all-makes parts and components at competitive prices. All Road Choice brake parts and kits—for both disc and drum brakes—are built to OEM standards and backed by a minimum 1-year warranty. With over 40 product lines available online and at more than 500 North American retail locations, Road Choice maximizes your uptime by giving you easy access to parts that are precisely engineered for your truck.
Don't get sidelined in September! Visit your Road Choice retailer today, and check out our products, catalogs, and videos.